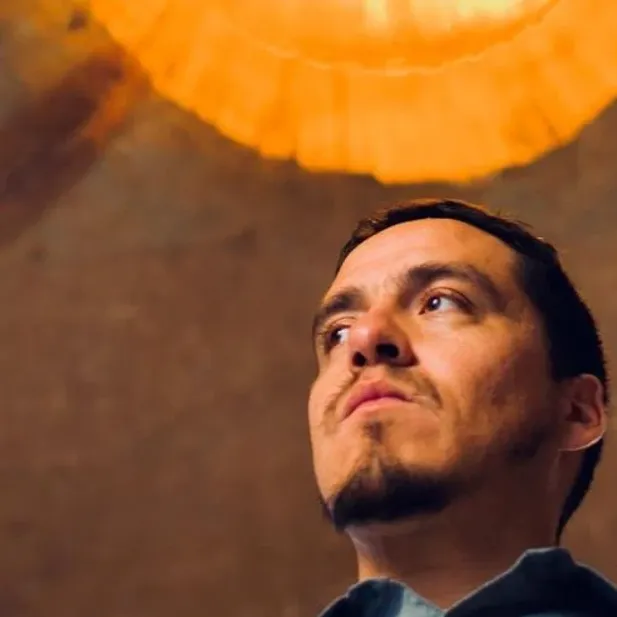 Cody Mirabal is an Indigenous musician from the village of Taos Pueblo in Northern New Mexico. Cody also know as "PH8" is a self taught artist who has been writing and producing music for over two decades. His musical passion began at a young age when he was inspired by the rising hip-hop scene of the early 90's. He chose the graffiti tag for himself "PH8" which was his twist on the word Fate. Cody's creativity with rhythmic beats and song concepts lead him to form the Taos based hip-hop group PO.10.CEE, in which he performed and toured with traveling coast to coast.

  During the Covid isolation, PH8 used his time to write and produce his first solo album, "Dr. PH8". The album title and artwork paid homeage to his favorite DC comic superhero known as Dr. Fate. Not only was the album debuting his long awaited solo work but also teased his newly formed band "Bees & Locusts" who were featured in one track. Introducing his band expanded his musical palatte and let him dip into other music genres while holding onto his hip-hop beginnings. He currently describes his sound as modern hip-hop with funk and soul influences combined with his Indigenous roots.

  Other influences in PH8's life and music includes his good friend Wake Self, a much loved New Mexico rapper, who was tragically killed by a drunk driver in 2019. The epic story telling songs of long-time friend and Taos Pueblo musician, Robert Mirabal, are also an influence. Overall, PH8 believes that writing, singing and producing, gives him purpose in life and strongly feels that music keeps darkness at bay. His second solo album, "St. Johns Wort" is a tribute to that. Facing many challenges over the past year he dove head first into his music to help process and navigate the struggles he was facing.

  PH8 also spends his time directing music videos to accompany his songs. He works alongside another Taos Pueblo friend Mike Bozzuto , an up and coming filmmaker to produce his videos. The videos, "Let's Grow" and "Once Were Warriors" were both featured on the FNX Network in 2021. "Let's Grow" was also nominated for "Best Video" at the New Mexico Music Awards in 2022.

  PH8 and his band The Bees & Locusts look forward to live shows and touring in the next year. He set a goal for himself to release a new album every year on his birthday until he's 40. It's a lofty goal, but it sets a high bar to continue to innovate and create the music he loves.   
The band

Lead Vocal - Cody Mirabal
Drums - Jonah Romero
Guitar - Sarah Martinez
Bass - Damon Young
Vocals - Solomon Goot & Naomi Gomez
Keys - Kevin Francisco